What does good solar policy look like?
March 31, 2016
Net metering caps have been hit in National Grid, Unitil and NStar territories. SRECs have run out for all but the smallest solar projects and are about to run out completely. Hundreds of megawatts of solar are stalled around the Commonwealth, companies are losing business and people are losing their jobs. All this while the conference committee negotiating solar legislation has been unable to reach a deal since it convened in November.
With all this happening at once, it might be difficult to understand which policies are best able to keep solar working for Massachusetts. To help with that, MassSolar has compiled a list of good solar policy measures for the legislature to take into consideration as it decides its next steps on solar policies.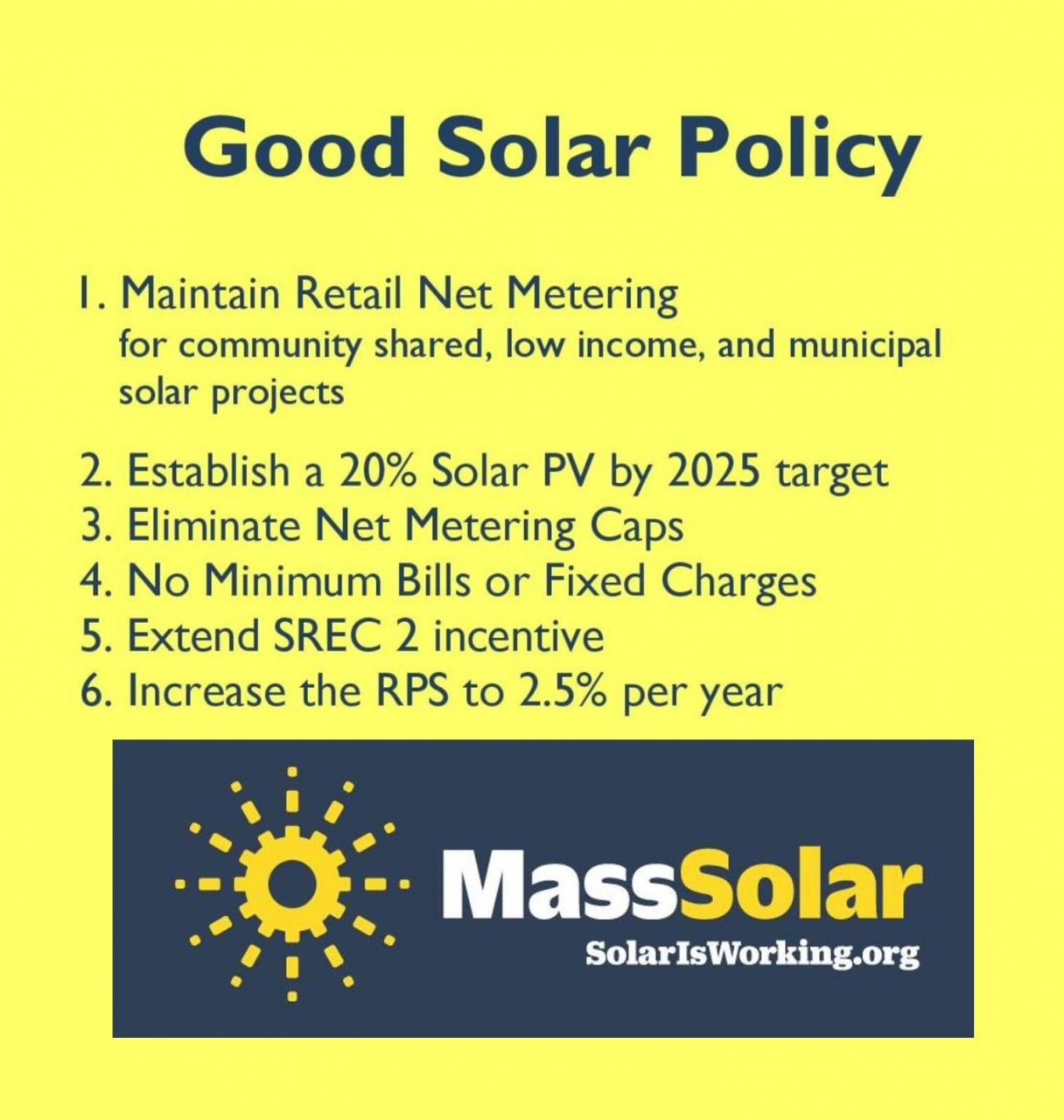 Of these preserving retail net metering for low income, community shared and municipal solar is at the top of our list. Why? Because it would ensure that everyone continues to have access to the benefits of solar regardless of whether they own a sunny rooftop and because retail net metering is good for everyone.
This list is designed to give solar the breathing room it needs to continue delivering benefits to everyone in the Commonwealth and avoiding the need for the legislature to raise the caps or change the policy every few years. Policy along these lines is just what we need to keep solar working for Massachusetts.