Solar First in New England - Day Time Demand Lower than Night Time Demand
May 5, 2018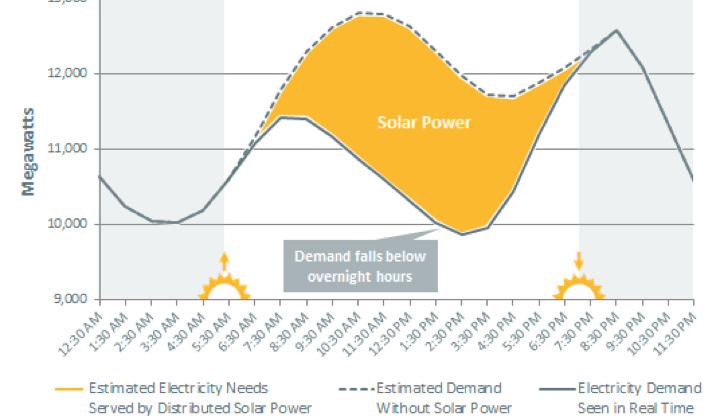 Two weeks ago, on April 21, 2018, the right combination of sunshine and mild weather led to light consumer demand on the high-voltage electric power system, coupled with record-high output from the more than 130,000 solar power installations in the region.
The result was that midday grid demand dipped below overnight demand for the first time ever in New England.
​New England's distributed solar installations were producing a record power output of 2,300 MW for the first time.