Happy Valley Organics: Solar Installation and Agriculture Partner to Make a More Sustainable Business
February 24, 2015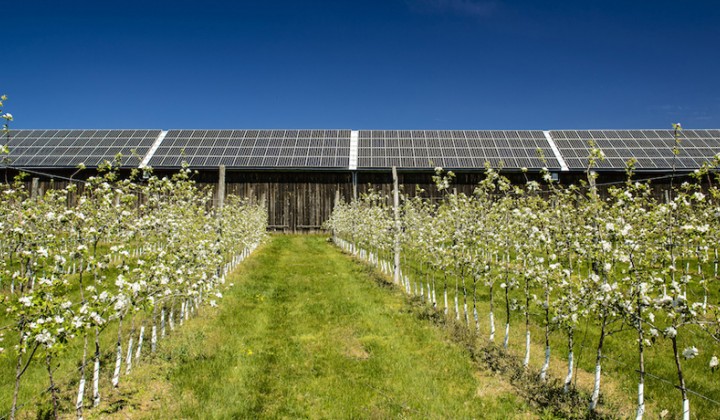 Happy Valley Organics. The name conjures great imagery in both lifestyle and nutrition. One could picture rows and rows of multicolored field vegetables, tractors tilling long straight rows of bright green kale or seasonal farm workers adding their rich cultural handprint to our food cycle. Truthfully, that would be a fairly accurate image. But what about photosynthetically active radiation (PAR), watts per meter squared (W/m2) or Daily Light Integral (DLI) lighting? For Happy Valley Organics that is the language of their extensive greenhouse operation.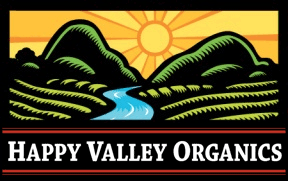 Dewitt Thomson and Doug Coldwell started Happy Valley Organics (HVO) in 1996. At that time HVO was a small but growing seasonal field vegetable operation with about 60 tillable acres and 12 seasonal workers. From day one HVO was focused on organic and sustainable farming practices along with greenhouse production for starter plants and tomatoes. For those that of us that live in Happy Valley (Yes that is what we call the region we live in) this is the profile of our typical organic farm.
In 2005 HVO expanded in potted herbs. This expansion coincided with America's new found interest in eating healthy, buying local produce and the popularity of the Food Network. Dewitt and Doug recognized this shift in the market and made the commitment to provide the best quality, locally grown organic herbs. Today HVO offers eleven different varieties of potted and cut herbs for Wholefoods, Stop and Shop, Big Y Markets and other local outlets. They are shipped fresh daily from their greenhouses.
So back to PAR or Photosynthetically active radiation. PAR designates the spectral range (wave band) of solar radiation from 400 to 700 nanometers that photosynthetic organisms are able to use in the process of photosynthesis. From our high school biology courses we know that photosynthesis is the process by which plants covert light into energy. It turns out that to grow your average potted basil plant from seed to a market mature plant in about 35 days take a significant amount of PAR light, at least 450 watts/m2 of light for 20 hours per day. Obviously this does not happen naturally, so artificial lighting that is specific to the PAR spectrum is necessary. This artificial lighting, especially during the winter months, can consume significant kilowatt hours (kWhs) of electrical energy, increasing both the carbon inputs and costs to the operation.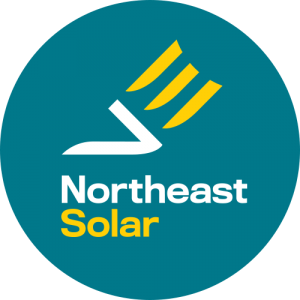 In 2011 HVO reached out to locally based Northeast Solar to assist them is the design and construction of a solar array that would offset their electrical expense and to stabilize their long term energy costs as they expanded.
The relationship between Northeast Solar and HVO was already close. Dewitt's wife, Teresa Jones, is the program coordinator for Greenfield Community College's Renewable Energy/Energy Efficiency program. She was the instructor that taught most of the employees of Northeast Solar in sustainable energy. So now her RE/EE graduates were in the field and were working closely with a valley business to reduce their carbon footprint and to make the operation sustainable.
Ever since Dewitt was in college at Hampshire College studying environmental sciences he has always wanted to have a greenhouse operation powered by solar. If you think about it they are systems designed to perform the same function, leverage sunlight to produce energy. Solar installations produce energy through photovoltaics and greenhouse operations produce energy through photosynthesis. Their combined outputs leverage the same clean renewable energy, sunlight. It seems so simple and logical when you view side by side.
Fast forward to 2015. HVO is now one of the largest organic farming operations in Massachusetts. They currently cultivate 150 acres, employ 20 full time employees and 50 seasonal workers. The largest expansion has been in the greenhouse operations.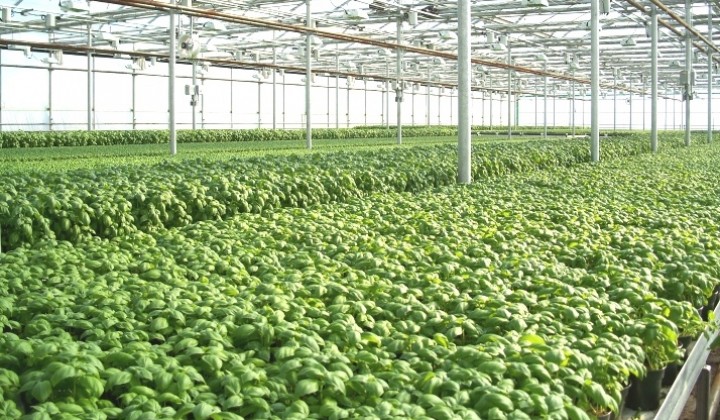 The farm's decision to move forward with a solar installation was greatly influenced by the available grants and incentives offered by the US government, USDA and Massachusetts' progressive Solar Renewable Energy Certificate market. HVO with the assistance of Northeast Solar was successful in obtaining a REAP grant for the installation and 1603 cash grant from the federal government.
The solar installation at Happy Valley Organics has produced over 420MW of clean green energy in just three years. This has resulted in approximately $63,000 in electrical savings, $120,000 in SREC revenue and 225,000 tons of carbon offset. These benefits have reduced product costs, increased economic opportunity and produced long-term sustainability. HVO has demonstrated that the integration of solar in its operations is key to their business model and their focus on sustainable agriculture. Happy Valley Organics is just one of many stories where solar installation and agriculture have partnered to make the agricultural industry in Happy Valley a more sustainable and better business.