Generating Positive Energy in Massachusetts
June 25, 2015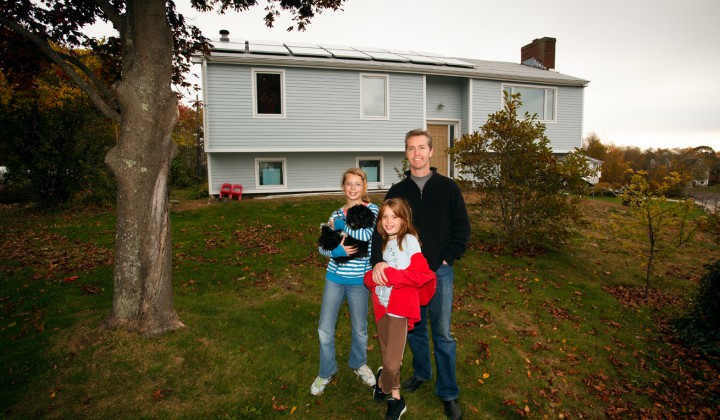 John Livermore has a long history of working in the energy efficiency sector and in 2008 he decided it was time to use his professional skills to meet a personal objective - reducing his family's carbon footprint. John's goals were to complete an affordable energy renovation of his home, show that it was possible to achieve 'net positive energy', and serve as an example for others who wanted to reduce their household's carbon footprint. This project was groundbreaking because it was the first net-positive retrofitted home in Massachusetts and broadened the possibilities of household energy efficiency. Since completing his project, John has shared his story at conferences and in classrooms around the state.
John moved to his home in Gloucester in 2000, where he lives with his two daughters, Alix and Samantha. Prior to the retrofit project, John purchased his electricity and natural gas from National Grid. When he decided to undertake this project, John reached out to Marc Rosenbaum from Energysmiths to design the renovation. Marc brought experience from a company that was a national leader in home energy renovations. This expertise was welcomed because, with few previously constructed examples, John had little to look to for guidance. For this reason, and to reduce labor costs, John worked closely with the carpenter and engineer throughout the entire project. Together, Marc and John decided to install a solar PV array, solar hot water system, wood stove, energy efficient appliances, energy efficient light bulbs, and multiple insulation measures to make the home more energy efficient and self-sustaining.
"The difference in comfort, and energy performance, is phenomenal! We've never experienced such high levels of comfort in any house before…ever. It's warmer in the winter and cooler in the summer."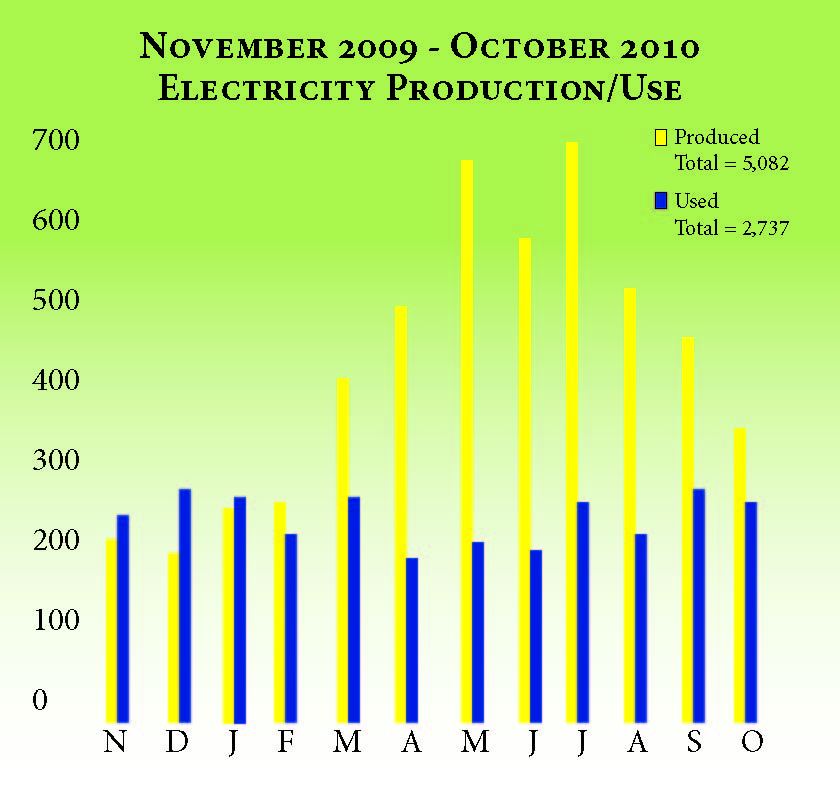 John received a Commonwealth Solar Rebate and a federal tax credit of $2,000 for the solar PV system.This lowered the system's cost to $9,000. John's savings started immediately after the retrofit because his electricity savings were greater than the loan payments for the solar array. John's solar hot water system was eligible for a National Grid rebate and also qualified for a federal tax credit. The total out-of- pocket cost for the entire renovation, after tax credits and rebates, was $60,000.
During the first year after the retrofit, from October 2008-September 2009, John's solar system produced 4,889kWh or 146% of the household's electricity needs. The following year the system produced 5,082kWh or 186%. John estimates that the family is currently saving over $2,500 annually from reduced energy bills.
"In addition to the dramatic energy savings, we zeroed out our home's carbon footprint, improved our quality of life, and became the 1st renovated home in Massachusetts to produce more energy than we consume!"
But as John points out the reduced bills are just a portion of all the benefits his family has experienced.
"Now we all breathe fresher air, it's easy to keep good relative humidity levels in the house, and we get fewer colds and viruses -we're all healthier!"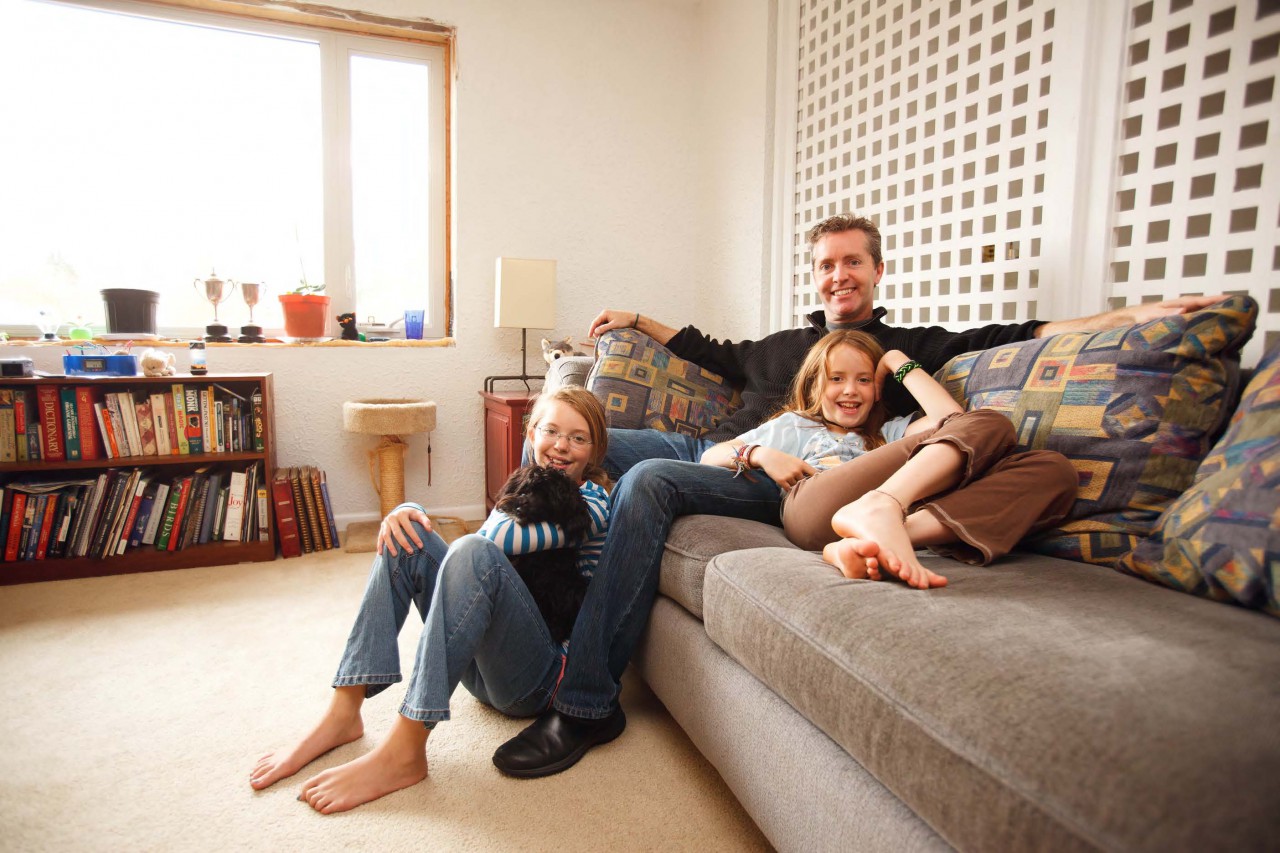 John and his daughters are proud to live in a house with a zero carbon footprint and are excited about sharing their story to help others with their own projects. Samantha is doing her part to spread their environmental passion with this cartoon about human impacts on the earth, check it out!
As John says, "Our project was a lesson in being bold—in not being afraid to try new things!"
Want to learn more about this project and how you can turn your home into a residential power plant? Take a look at this article, workshop presentation and case study compiled by John.