Global energy sector carbon emission growth stalls for the first time in 40 years
March 24, 2015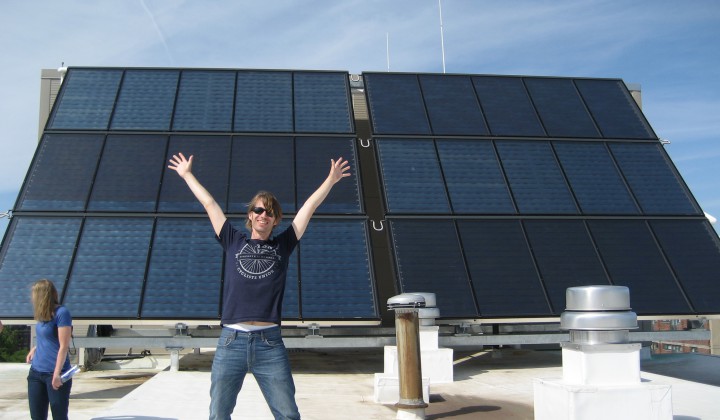 Finally! Some good news for the climate and further evidence that the energy revolution underway in many parts of the world is having a postive impact: global carbon dioxide emissions did not rise in 2014 despite economic growth.
In a statement released by the International Energy Agency (IEA) on March 13th, preliminary data indicate that "global emissions of carbon dioxide from the energy sector stalled in 2014, marking the first time in 40 years in which there was a halt or reduction in emissions of the greenhouse gas that was not tied to an economic downturn."
The IEA pointed to "changing patterns of energy consumption in China and OECD countries" as the reason for the halt in emissions growth. The IEA noted that "[i]n China, 2014 saw greater generation of electricity from renewable sources, such as hydropower, solar and wind, and less burning of coal. In OECD economies, recent efforts to promote more sustainable growth – including greater energy efficiency and more renewable energy – are producing the desired effect of decoupling economic growth from greenhouse gas emissions."
This is good news. For the local persepctive, it's worth noting that the 776 MW of solar in Massachusetts reduced electricity sector carbon emissions by 2.5%.
The IEA's final analysis on energy sector carbon emissions will be released in June.