DPU inaction means caps now hit across Massachusetts
May 6, 2016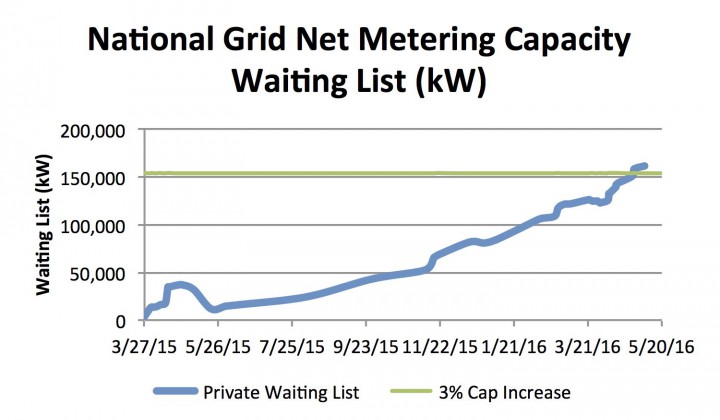 The legislature has raised net metering caps but the DPU has yet to act.  As a result, the net metering caps have now been hit across all of Massachusetts, except for Nantucket.  This morning, MassACA reports that there are 241 MW of solar projects on hold across all the IOU territories. That means every territory except for Nantucket has projects on hold. 
In the last week, we've added Eversource / WMECO to the list of territories that have projects on the net metering waiting list. 
National Grid - 232 MW
Eversource / NSTAR - 6.6 MW
Eversource / WMECO - 1.6 MW
Unitil - 0.4 MW
We still have not heard any response as to when the DPU plans to implement the net metering cap increase that was passed by the legislature almost a month ago.