Solar industry's survival threatened by net meter caps
March 27, 2015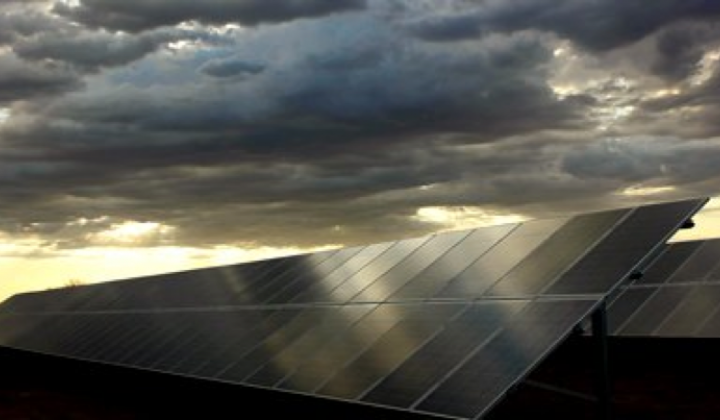 Over half of the 12,000 jobs in the Massachusetts solar industry are at risk due to net metering caps set by the Massachusetts legislature. Solar installers are being forced to put their projects in National Grid's territory on hold.
National Grid hit their public net metering caps two weeks ago and installations in National Grid's territory are on track to hit the private net metering cap next week. National Grid's available capacity under the net meter caps is dropping rapidly, with over 9,700 kW disappearing since Monday at noon. The private net meter capacity is down to 6,643 kW as of Thursday, March 25th and there are 9,494 kW of public projects currently on hold.
The solar market has effectively come to a halt in National Grid's territory, which is responsible for roughly half of all Massachusetts solar installations subject to the net meter caps.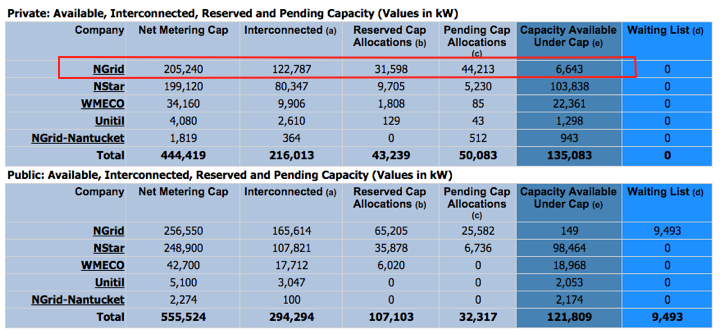 The Massachusetts solar industry interconnected 14,281 kW in National Grid territory between December 24, 2014 and March 25, 2015, according to data provided on the MassACA.org website. This does not include small systems that are exempted from the net meter cap.
Solar installations in the National Grid territory generated $36 million in revenue and allowed Massachusetts solar owners to capture $11 million in federal investment tax credits last quarter, based on EEA data showing an average price per watt of $2.51 for those systems.
On an annual basis that works out to $144 million in solar industry revenue and $43 million in federal investment tax credits for the Commonwealth of Massachusetts.
A common sense perspective
The 14,281 kW of new National Grid solar installations added in the last quarter will generate 16.5 thousand MWh per year vs. the 49 million MWh per year provided by the investor owned utilities in Massachusetts.
If we added a year's worth of solar (57 MW) in National Grid's territory at last quarter's rate, it would add only 0.13% in new solar electricity production to the grid. That is 750 times less than the total electricity provided by the investor owned utilities.
Should we cut the Massachusetts solar industry in half to address utility concerns over solar production that affects just one tenth of a percent of the utility's electricity production?
Take Action
Please contact Governor Baker and your representatives on Beacon Hill and urge them to save the solar industry that employs over 12,000 people in Massachusetts. Ask them to take immediate action to lift the net meter caps until the Commonwealth reaches its goal of 1,600 MW of solar.
For more background see our previous post on hitting the public net metering caps.
Assumptions:
13.21% capacity factor for solar in Massachusetts
RPS compliance load of 48,992,430 MWh
Sources: